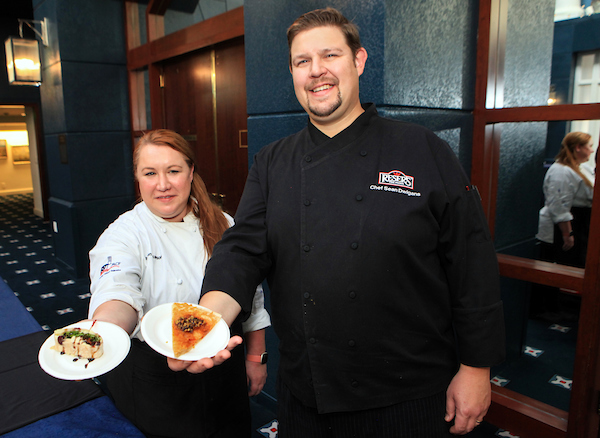 Culinary student Lauren Peterson wrapped up a battle that pitted her against Reser's Fine Foods Culinary Business Development Manager Chef Sean Dwigans in a recipe contest. The win garnered her a $1,000 scholarship and $500 donation to her culinary program, the Hotel, Culinary Arts and Tourism Institute (HCAT) at Anne Arundel Community College in Annapolis, Md.
Reser's Foodservice first challenged HCAT students to create an original recipe utilizing the newly launched Maple, Waffle or Cinnamon flavored wraps. "We wanted to inspire the next generation of culinary stars," said chef Dwigans. Peterson's Apple, Whipped Hot-Honey, Brie, and Prosciutto Wrap earned the scholarship prize and an opportunity to go head-to-head in an additional culinary competition.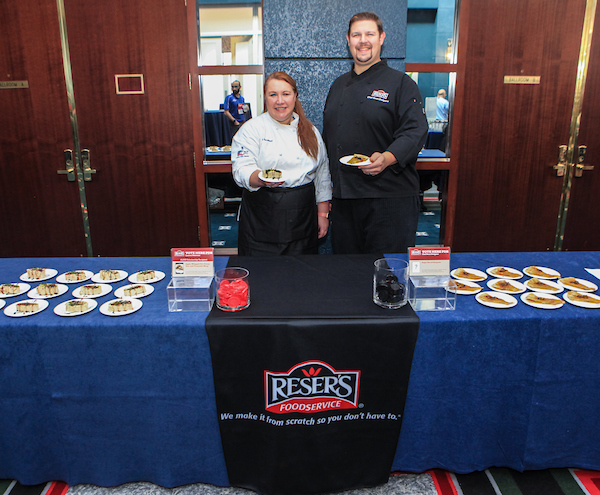 Reser's Foodservice sponsored a food station at the International Foodservice Editorial Council's (IFEC) annual meeting in Annapolis, Md. Peterson was invited to the IFEC conference where she learned how to scale up her winning recipe. At the IFEC Welcome Reception, attendees sampled a wrap created by chef Dwigans and Peterson's winning application and then voted on the best in class. In her resounding win that evening, Peterson earned the additional donation to the HCAT program.
"This was an opportunity for students to gain valuable experience in the hospitality industry," said Chef Dwigans.