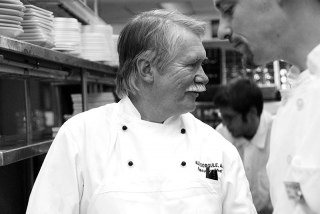 Define a Culinary School's Position in the Marketplace
29 March 2019
Carving out your marketplace position by using an open loop system that actively engages with outside stakeholders.
By Paul Sorgule, MS, AAC
Last month's Deans and Directors Retreat focused on Branding – a topic that has never been more important in culinary education. As the marketplace continues to correct the number and focus of culinary schools it has become apparent that we can no longer develop commodity culinary curriculum and expect to thrive. We must, in my opinion, look to other industries and their corrective action (or lack there of), study their stories, and build a positive strategy moving forward. Part of that strategy must be to define what our programs are about, what are the desired outcomes, and how we want to be perceived in the marketplace.
"Brand positioning is defined as the conceptual place you want to own in the target consumer's mind — the benefits you want them to think of when they think of your brand. An effective brand positioning strategy will maximize customer relevancy and competitive distinctiveness, in maximizing brand value."
-Equibrand Consulting
What are the CURRENT and FUTURE needs of the culinary marketplace? Do you know? Have you effectively researched these questions? What part of the new marketplace do you want to address and own?
These questions will have far-reaching connections to every aspect of your program and will, without a doubt, drive decision-making. The answers will inform what you teach and how you teach it; what your facilities look like; and who within the marketplace will find your program interesting and appropriate for them. Without answers to these questions your program will drift in a sea of uncertainty – hoping that the market will follow. This is not a viable approach in any business – even education.
So, what approach makes sense to adopt and what might be the possible position directions?
Closed-Loop System
First, and most important, those who drive decisions in a college environment cannot continue to exist within a closed-loop system. A closed-loop system relies on those within the business to assess and define how it should act, what it should be about, what the product or service looks like, and how it will be delivered. In a changing business environment this puts aside fresh ideas, accurate views of what the market needs, and the ways with which stakeholders will respond.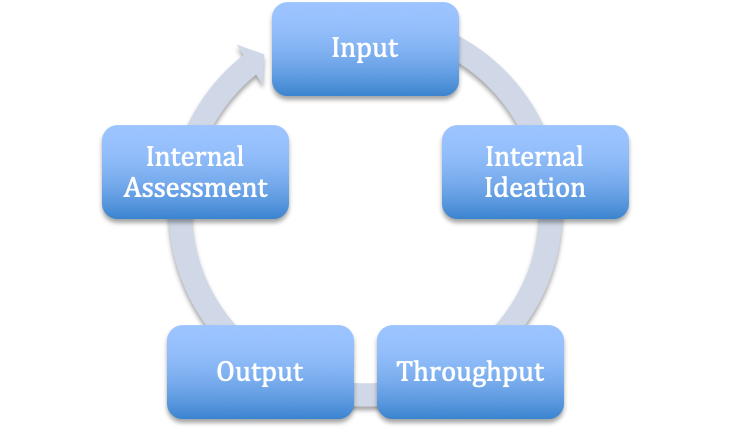 Open-Loop System
An open-loop system, on the other hand – requires the business (school) engage outside stakeholders (employers, culinary industry leaders, related organizations, alumni, and various innovators) in the process of ideation and assessment. In this model – input that leads to decisions regarding, focus, content, outcomes, and brand positioning – are more appropriately linked to what is actually happening in the marketplace. This is a much healthier approach toward defining your brand.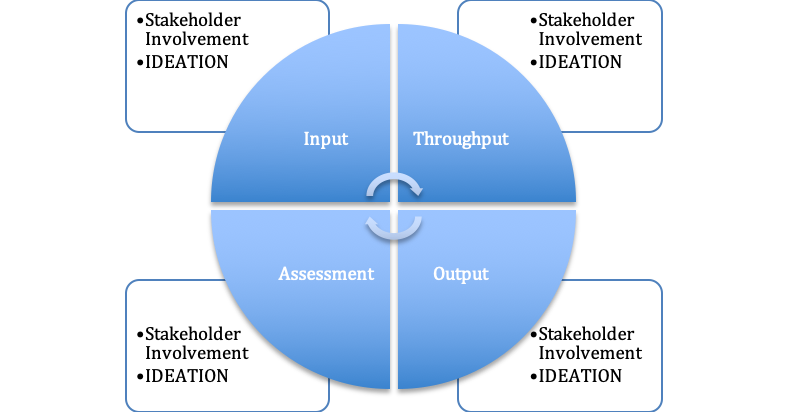 In the end, your positioning should represent how you want to be perceived in the marketplace based on research and stakeholder involvement and how the market actually perceives you. When the two are aligned then your business model will be pointed toward success. Culinary programs need to own a position that is beneficial to all stakeholders: students, employers, alumni, the industry at large, faculty, administration, and the overall reputation of the college.
Food for Thought Ideation
Here are a few springboard ideas/questions that might stimulate exciting, certainly controversial, but effective dialogue among stakeholders. These might very well help to set your course for the future:
Are we effective in setting a course for graduates' long-term success? How do we know?
Should we play a larger role in helping the foodservice industry address its challenges and find solutions for a bright future?
Should we continue to focus on degrees and certificates as the outcome model for culinary programs?
Should we continue to focus on physical campuses, elaborate training kitchens, and programs that require students to invest consecutive months of study in search of a degree?
Should we find more effective ways to partner with industry in the delivery of an effective culinary education?
Should we become the food service industry's research and development arm – helping to define business direction for the future?
This is both a challenging and exciting time for culinary education. The next few years will define what our programs will look like in the future. One thing for certain – they will be different.
---
Paul Sorgule, MS, AAC, president of Harvest America Ventures, a mobile restaurant incubator based in Saranac Lake, N.Y., is the former vice president of New England Culinary Institute and a former dean at Paul Smith's College. Contact him at This email address is being protected from spambots. You need JavaScript enabled to view it..