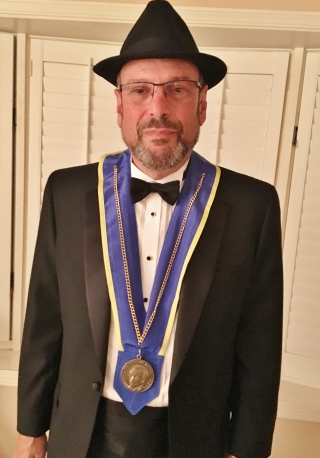 Advice for Females in Culinary Arts and Their Instructors
03 June 2021
Facilitating mentoring for your female students can have a positive and lasting impact on their hospitality and culinary careers.
By Adam Weiner, JD, CFSE
The culinary industry lacks enough female leaders. For this reason, female culinary students can benefit from mentoring relationships with people who can help them move onward and upward in their careers. These mentors provide your students with ideas, goals, thoughts, and tools for the world outside school and the unique challenges of the hospitality industry. Whether you are female or not, setting up your students with mentors during their education or as they prepare to complete your program, will be a valuable and lasting exercise. Here's why and how you should help your female culinary students connect with mentors.
Teach and facilitate mentoring
For advice to female graduates on mentorship, I refer to my wife who has made it to a very high level in a male-dominated area. I have heard her give this advice to many young females entering the field: get a mentor. Find a female who has succeeded or is moving upward in the field and ask her to mentor you. Always have a mentor. Advise your students as they grow in their careers, they may need to seek out a different mentor. When they get to the point they don't feel they need a mentor, then it's time to begin mentoring others. (Note, I personally feel you are never too old or successful to be mentored. You can mentor people at the same time others are mentoring you.)
As culinary instructors, you should be facilitating the creation of mentoring relationships for your female students. Arrange for your students to meet or be introduced to women in your community who can mentor them in their field. As a starter, you could ask these women to guest speak in your class or just come in to say hello. Ask the mentors if you can publish an information sheet with their names, work emails, and work phone numbers that can be distributed to students. Also, make sure your students are not too shy to follow up. Think of ways to bring the potential mentors and potential mentees together.
Make female role models part of your curriculum
Introduce your students (both male and female) to great female chefs in your area, country, world, as well as history. Next March for Women's Month have your students give brief reports, presentations, or duplicate the dishes of some famous women chefs in history. Although there are many, consider these outstanding female chefs:
Julia Child brought America into the age of food and whose books and shows launched a world revolution in food.
Ruth Fretel founder of Ruth's Chris Steak House.
Alice Waters used Chez Panisse in Berkeley to change the fine dining restaurant scene for the entire United States.
Nancy Silverton was the first female chef to win a James Beard Award.
Susan Feniger and Mary Sue Milliken were the first two females to run a restaurant on the Las Vegas strip.
Cristeta Comerford was the first female chef to run the White House kitchens.
Nina Compton was the first Black female to win a James Beard Award.
Stephanie Izard who was the first female to win "Top Chef."
Ask students to research what inspired other top females in the culinary world
A quick internet search of "advice to female culinary students" yields many great articles. Two of my favorites are "Stellar Female Chefs Share What Advice They Would Give To Their Younger Selves" and "Tips for the Next Generation of the World's Best Female Chefs and Bartenders."
(Of course, always take a few moments to read articles and see what pops up on searches before suggesting anything to your students.)
Watch the TED Talk by Sheryl Sandberg, COO of Facebook, recorded in December 2010
"Why We Have Too Few Women Leaders."
Ms. Sandberg brings up three key points, all of them are good advice for female culinary students entering the hospitality industry. In brief:
Sit at the table. Basically, do not hide in the back. Let people see you, let them see you participating and working. Get out of your comfort zone if you need to and do things where you will be noticed.
Make your partner a real partner. If you are in a relationship where you are living with someone and/or raising children, then make your partnership real. Share the house workload.
Don't leave before you leave. Ms. Sandberg brings up the point that many women decide too early when to stop working on advancing their careers. She gives as a talking point example of a woman who decides that she wants to have a child and then starts passing up career advancement opportunities before the woman is even pregnant.
Ms. Sandberg goes into length on all three points and I strongly recommend you watch the full 15-minute presentation. If you are comfortable discussing these points with your female students then do so. If you are not comfortable try moving out of your comfort zone. If you can't do that then give them the link to the video.
Follow on social media the culinary females they admire
Social networking is big. Within your school's guidelines suggest to your female students that they find women to follow on the web or social media.
Author's Note: What inspired me to write this article was receiving an e-mail from Vanessa in Chicago. I assist her with training her managers and staff.
---
Adam Weiner, JD, CFSE, has been a culinary instructor in the San Francisco Bay Area for more than 16 years.