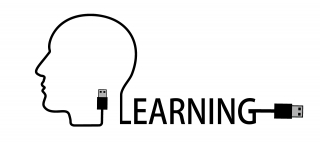 Culinary Digital Instruction Best Practices Ideas
17 April 2020
Seven culinary educators share their strategies for successful digital teaching.
By Lisa Parrish, GMC Editor
Several culinary instructors shared ideas such as classroom projects focusing on researching food scarcity in the 1940s, adding teaching components like business plans for take-out and delivery operations, and what classes work and do not work in an online environment. Read through the ideas and perhaps you might find a best practice to implement in your school.
Restructuring classes while distributing ingredients and loaning students equipment
Amy Madera M.Ed.
Program Director
Central Wyoming College Jackson
Jackson Hole, WY
We have a condensed a semester that runs two months in the spring and fall. We had five classes scheduled this spring: two Culinary (Baking & Garde Manger) and three Hospitality Management Courses (Human Resources, Wine Appreciation and Dining Room Management). We moved all lectures to Zoom and Canvas (LMS) during class time to connect/interact with the students as much as possible. We provided students with laptops, internet, webcams, etc. as needed. We dropped Garde Manger with the hopes to incorporate it in the following semester. Our culinary class sizes are small, and we chose to conduct Baking over Zoom/online to those that want to complete it this semester. We are recording all lessons. We distributed bulk ingredients to each student and loaned out mixers and other equipment as needed. Our instructor is the Four Seasons Pastry Chef and intends to extend her office hours (after the semester) to meet with individual students once we can meet in person. Students will receive incomplete grades until she can assess their final products. We thought this method would best meet our students' needs.
---
New assignments include developing business plans for current foodservice operations such as food trucks, pop-up restaurants and take-out and delivery services.
Jean Hertzman, Ph.D., CCE, CSW
Director
School of Hotel, Restaurant & Tourism Management, New Mexico State University
Las Cruces, NM
As a bachelor's degree program, we only have two required hands-on F&B classes plus several elective classes, including Wine Appreciation, International Dinners, and Meetings and Events.
In our Food Production and Service Fundamentals class, students are completing written homework and submitting online as was already the case. They are also submitting photos and videos of cooking at home using basic techniques. For that class and our Quantity Foods class where students rotate BOH and FOH serving lunches, students already had six weeks of practical work and gained many skills. We already held two of three international dinners. Students in Quantity Foods and International Dinners are now working on business plans for foodservice operations and are encouraged to focus on food trucks, pop-up restaurants, take-out and delivery options which will remain prevalent after the current crisis.
Our partner community colleges have taken various approaches. Dona Ana Community College had full video demo capabilities and relies on that for most instruction. El Paso Community College just started a new session. They are just teaching the lecture portion and will give students incomplete grades with the hope to make up labs this summer. Central New Mexico Community College in Albuquerque is able to have groups of three to five students in their labs to do their work.
---
Assigning a secret, unnumbered chapter on rationing food from a 40s edition of the "Joy of Cooking" and appreciating the opportunity for students' self-reflection during quarantine.
David Pazmiño M.A.
Northshore Community College
Danvers, MA
All classes were moved to online. We are using Blackboard and Zoom to deliver the material and meet with students. Keeping students engaged in an online environment can be challenging since much of the material is better suited to in-person evaluation.
I am using a blend of online video content and lecture material to get some of the material across. I also find it helpful to come at the material in other ways. I find it useful to scan formulas and recipes for the content we are covering and have them evaluate it from a critical standpoint. I use the discussion feature of Blackboard to facilitate this. I also carry that over to our twice-a-week Zoom meetings.
I think the hardest part is challenging students during these times. One assignment that I find helpful came from the 1942 edition of the "Joy of Cooking." There is a secret, unnumbered chapter that Irma Rombauer added for cooking during rationing. She set forth a challenge: The New Reality (For The Cooks). The discussion of this piece both online and in-person was helpful because it gave students a look into the past at another time when foodstuffs were hard to come by. Their assignment was then to make a stock (using guidelines from different recipes and formulas but loose enough so that if they couldn't find an ingredient it was still ok). I then had them take photos of each of their steps and share the collective album with me via Google Photos. While the evaluation of these stocks is much different than if they would have done it in a lab, it still fulfilled their SLOs.
One thing I appreciate during this time is the ability of the student to be a bit more self-reflective on their process. Sometimes it is harder to do that in labs because of the larger amount of content we often cover. In the past, I have used an interview with Thomas Keller about being an intuitive cook as a reading in some of my classes. But as I move toward teaching the cooking components in my class, I thought that quarantine teaching might be a good way for me to have the students implement and document his five steps. While some material can easily be moved, other material needs creative solutions to find the best form of delivery. It's a work in progress.
---
The surprising success of online projects
Fred Mayo
New York University
New York City
When teaching online and hybrid classes before this pandemic, I tried a group project in a course where we never met in person or even asynchronously. It was all online. The project was to form into groups of three or four and to make those decisions online by chatting with each other. Once the groups formed, they were tasked with organizing a research observation by picking a behavior to observe systematically, developing a coding sheet with units, conducting the observations, analyzing them, and preparing a group paper.
To my delight - and honestly, surprise - the students all organized themselves without help and found a behavior to analyze. They observed behaviors in lines waiting at Starbucks, use of smart phones on the subway, treatment of older people in public situations, behavior coming out of the university library, and spectator behavior in Washington Square Park. They chose their own scope and organized themselves. It was magic to see them do as well as, and sometimes better than, the same (or a similar) assignment when everyone met in a regular classroom.
It can be done with enough detailed assignments and encouragement.
---
Utilizing student videos and PowerPoint templates during online instruction
Chef Annmarie Chelius MS, CHE, CCE, CWPC
Chef Educator
Atlantic Cape Community College
Mays Landing, NJ
I am using previous students' final projects in my now online Buttercream Basics course. There are several student videos posted on my YouTube channel from their work. I also issue students a PowerPoint template that they complete for practical assessments. (Click here to view a completed PowerPoint project.) So far it has been working well! I am also using BlackBoard Collaborate for my virtual office hours. I send a link asking students to join in. This cuts down on sending numerous emails back and forth.
---
Maintaining student connections without in-person lab courses
Chef Paul J Carrier, MS CCC CFBE
Culinary Arts Instructor
Milwaukee Area Technical College
Milwaukee, WI
Face-to-face classes were converted to online instruction in a matter of a few weeks using Google Hangout and Blackboard Collaborate. Lab classes will resume in the early summer if possible and the lecture portion of lab classes will be converted to online where possible. We are trying to maintain connections and dialogue with students in the meantime to keep them engaged and motivated, even though some of them, if not all, may be furloughed or laid off.
---
Lab classes did not transition to an online environment
Herve Guillard – DOE
Institute of Culinary Education
Los Angeles, CA
As an institution, we don't believe culinary and pastry arts can be taught online; several student outcomes would be missing: professionalism, teamwork, standards of quality and taste. We don't believe you can grade their work honestly and fairly. There is also an inherent issue of accessibility and delivery method. Another big question centers around ingredients including availability and the extra cost for students.
We are only moving our hospitality/academic classes online. For our academic classes, we use a combination of docs, Zoom meetings and email submissions. We are also looking into a LMS, probably Canvas.
---
Teaching instructional knowledge online this year and redesigning classes next year to incorporate missed hands-on skills
Richard Kugelmann, Division Director
Central Piedmont Community College
Charlotte, NC
We originally suspended our lab classes in hopes we would return before the end of the semester. We did this for the same reason mentioned by Herve Guillard, Institute of Culinary Education.
Unfortunately, since the time has been extended until at least the end of April and most likely could be extended until mid-May, the state directed that we must complete all classes by May 12th, requiring us to move everything online, despite our objections.
To transition, we are going to 1) offer open lab hours to students over the summer in order to assist them with attaining skills we missed in the online instruction; and 2) we will have to incorporate some of the skills into the next sequential course they are taking. For example, if CUL 140 Culinary Skills I had to be completed online, we will redesign skills instruction in CUL 240 Culinary Skills II to add both course skills competencies. For online instruction, we are using textbook videos and instructor demonstrations, live WebEx lectures and tutoring hours. Our goal is to get the instructional knowledge necessary in the course and make up the skills with the options mentioned above.