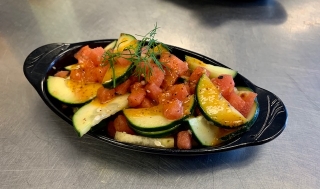 Instructors Don't Have to be Acrobats Teaching the Sweet/Heat Flavor Balance
30 April 2021
Complex sweet flavor is a natural partner to a spicey taste and easy to showcase with an instructional tasting station.
By Lisa Parrish, GMC Editor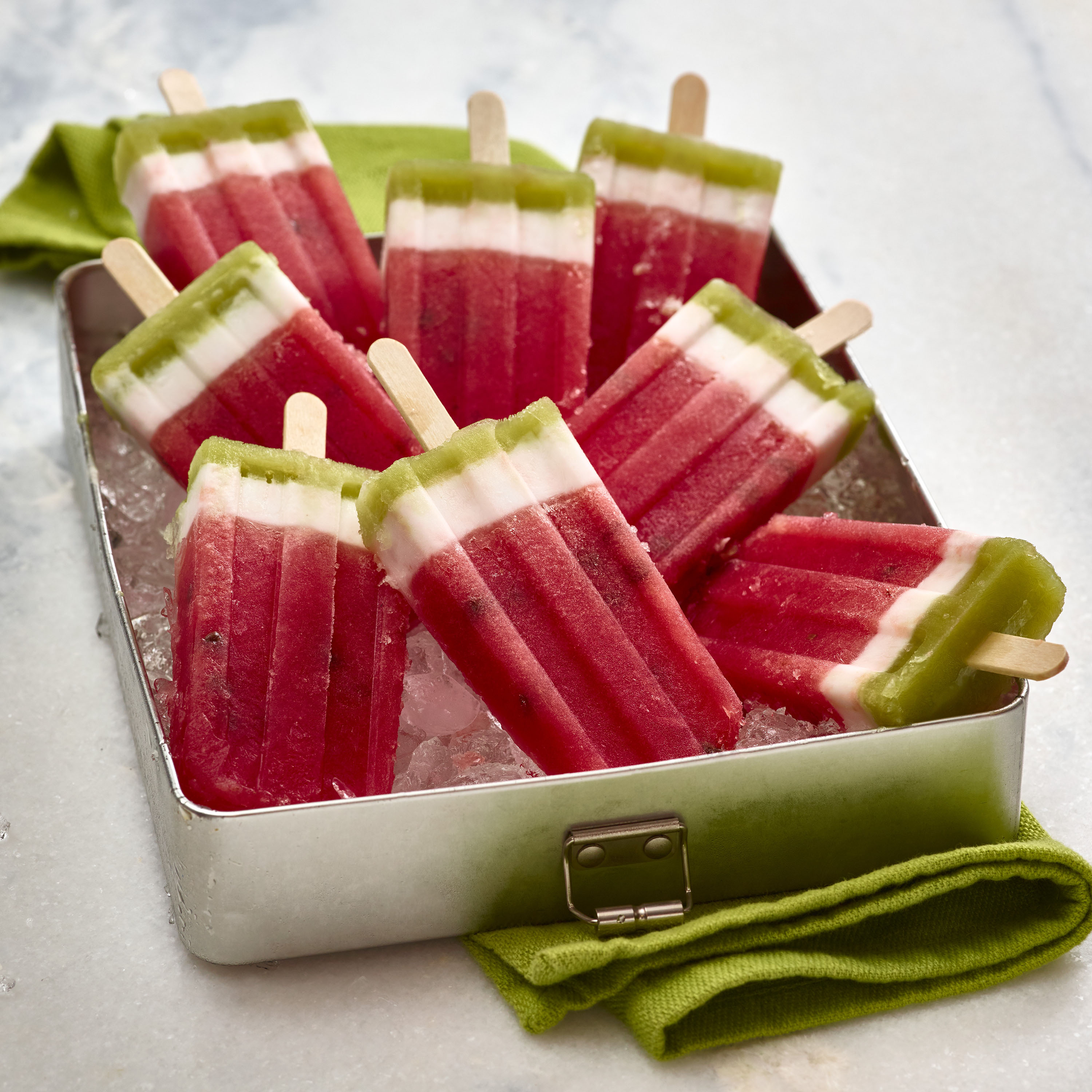 Balancing flavors is like an old, weathered piece of playground equipment. Picture a child's seesaw in your mind. Think of one side of the board with a large, sweet, sugar-bomb flavor that slams the board into the ground, like when your seesaw partner unexpectedly jumps off. The fun stops there. Similarly, picture the flavor of a fiery, hot ghost pepper on the opposite end of the board, again sitting squarely in the dirt. In your mind's eye and palate, the seesaw happily swings up and down when these two flavors sit on opposite sides and play well together.
Teaching the many ways sweet and heat flavors deliciously interact can be as fun as two kids seesawing on the playground for hours.
Sweet is a great balancing partner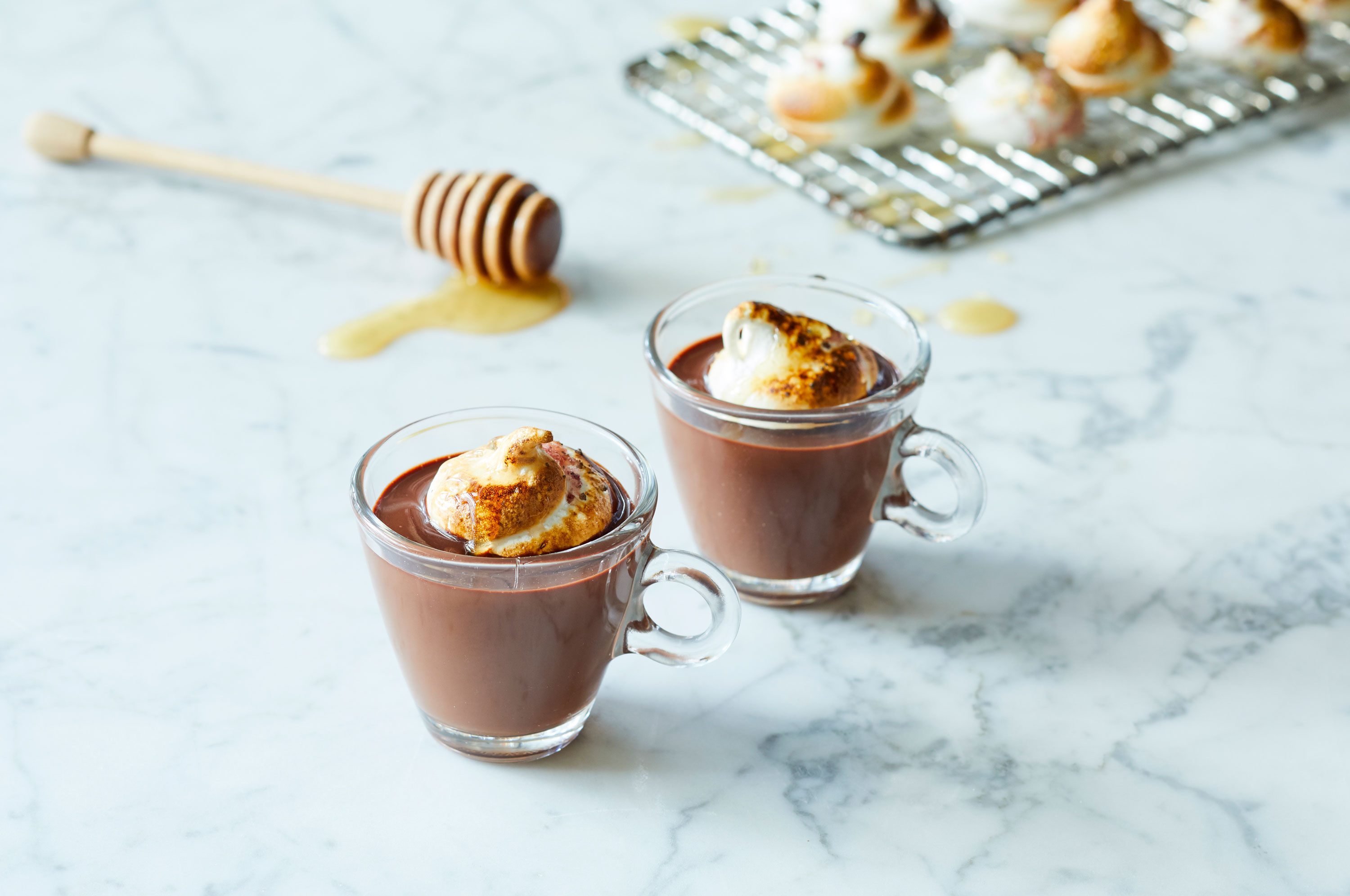 Unlike the sugar bomb described above, sweet can be a complex flavor and its taste variances allow it to pair well and balance with other flavors. Even though it is complex, sweet is also a neutral or carrying flavor that accepts stronger flavors and does not compete with them but rather accentuates. Therefore, sweet balances with the other taste senses of salty, sour, bitter and umami.
Chef and mixologist Kathy Casey has championed sweet-heat flavors for some time. "Sweet and spicy make such a great combination because of the juxtaposition of flavors," Casey said.
"I love playing with honey to create different sweet-heat combinations. For example, honey with Dijon offers a sweet/umami flavor, while honey sriracha packs more of a sweet/heat punch, and honey with Tabasco delivers a sweet/spicy/acidic pop. There's really no limit to the creativity or versatility of sweet-heat flavor combinations. It is one of those ingredients that 'plays well with others.'"
Sweet heat plays into current trends and flavor fusion
According to Chef and Owner of Blade and Thine Culinary Consulting Jason Hernandez, the pandemic shutdown has surprisingly widened consumers' palates. "People had more time on social media. They saw and learned about new ingredients. They ordered food they hadn't before. It's happening organically," he said. And this forced homebound status was the inspiration for cuisine blending like Mexican and Japanese, where the tastes of bitter, sweet and heat all come together in one dish.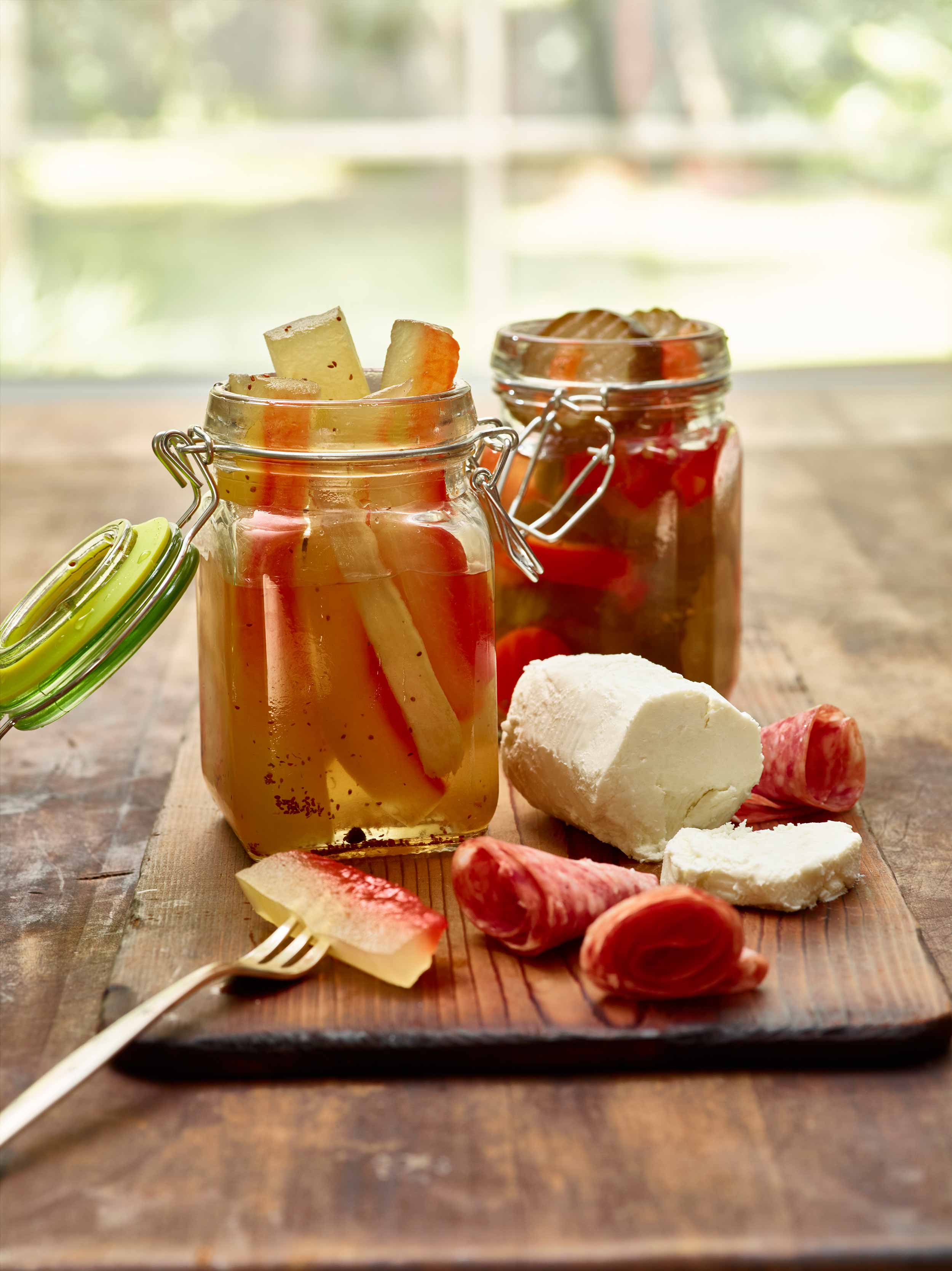 "I like to pickle watermelon rind and use the rind and watermelon flesh in Thai Moroccan dishes. The flavors round each other out and you get the best of both worlds with an acid punch and a complimentary sweet flavor," Hernandez explained.
Sweet and spicy flavors have been trending with diners for some time now. What is changing is the nuance in the category. For instance, hot honey menu mentions grew 176 percent between 2016 and 2020, according to Datassential. Also, consumers are finding honey a nuanced sweetener as it out-seated white sugar as the number one sweetener among consumers for the first time, according to a 2020 Consumer Attitude and Usage Survey conducted on behalf of the National Honey Board.
The twin-flavor balancing act runs from beverages to dessert applications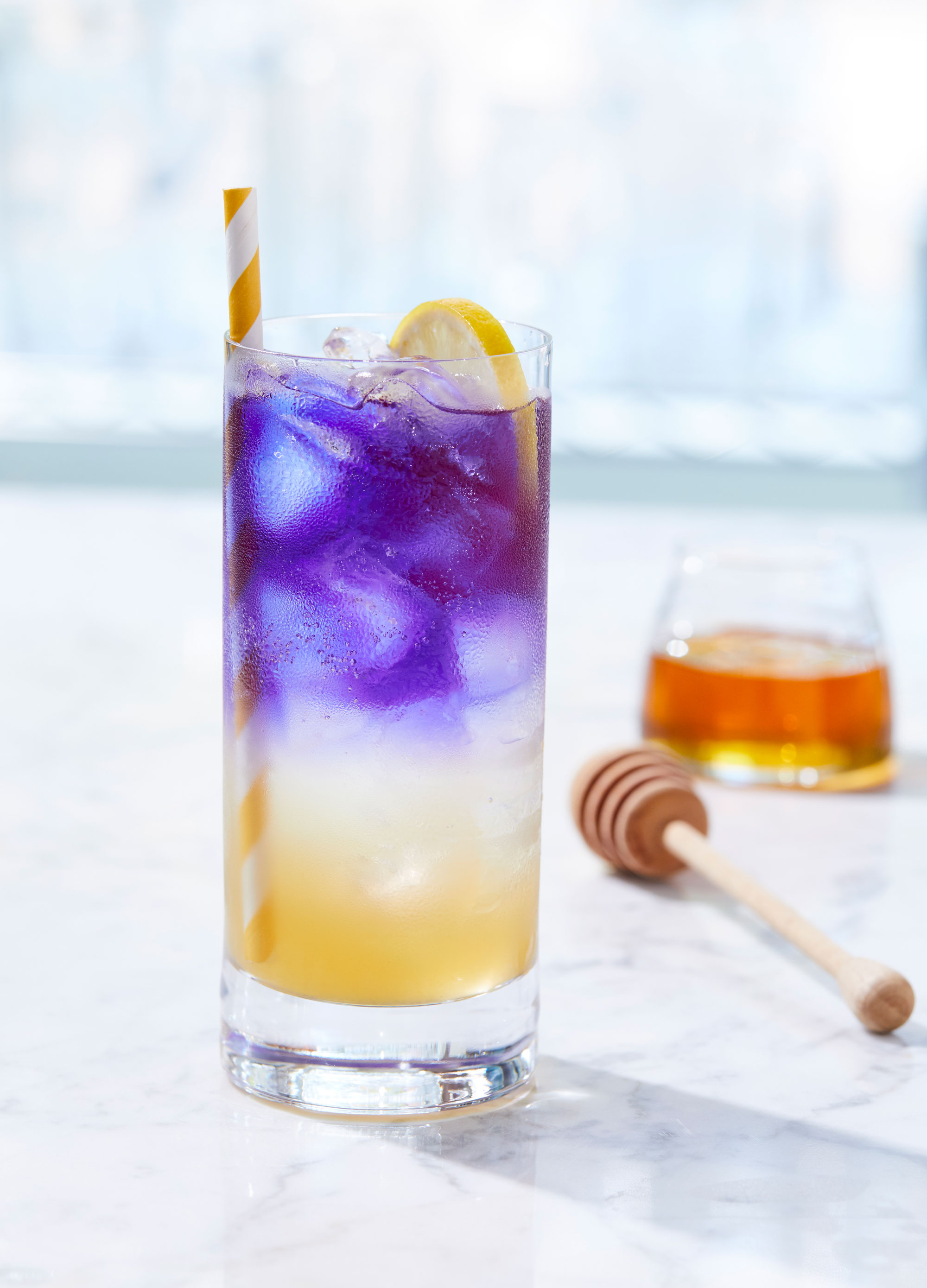 Considered the original bar chef, Chef Casey uses honey and heat in a wide range of cocktails as well as non-alcoholic beverages. She likes playing with different honey varietals, as well as trending ingredients like butterfly pea tea. One colorful example is her Honey Butterfly Tea Soda, featuring orange blossom honey.
Another of Chef Casey's favorite honey beverage applications is her Red Wine Honey Sipping Chocolate. The combination of ingredients – bittersweet chocolate, full-bodied red wine, honey and whole milk, with a house made salted marshmallow garnish – delivers a deliciously unexpected flavor experience to traditional hot chocolate.
Chef Hernandez sees linking flavors like sweet and heat as the key to a chef's skillset evolution when building applications for various dayparts, especially when tying together seemingly different cuisines. For instance, he recently created the light and bright Watermelon Sumac Salad that uses sumac and pink Himalaya salt from Pakistan, sweet watermelon, pickled watermelon rind, lemon juice, cucumbers and microgreens.
Sweet-heat for dessert applications? Absolutely. Take Chef Casey's Spicy Honey Lava Cake with chipotle, cayenne, cocoa nibs, honey and honey glazed oranges that balance the sweet and fiery spices.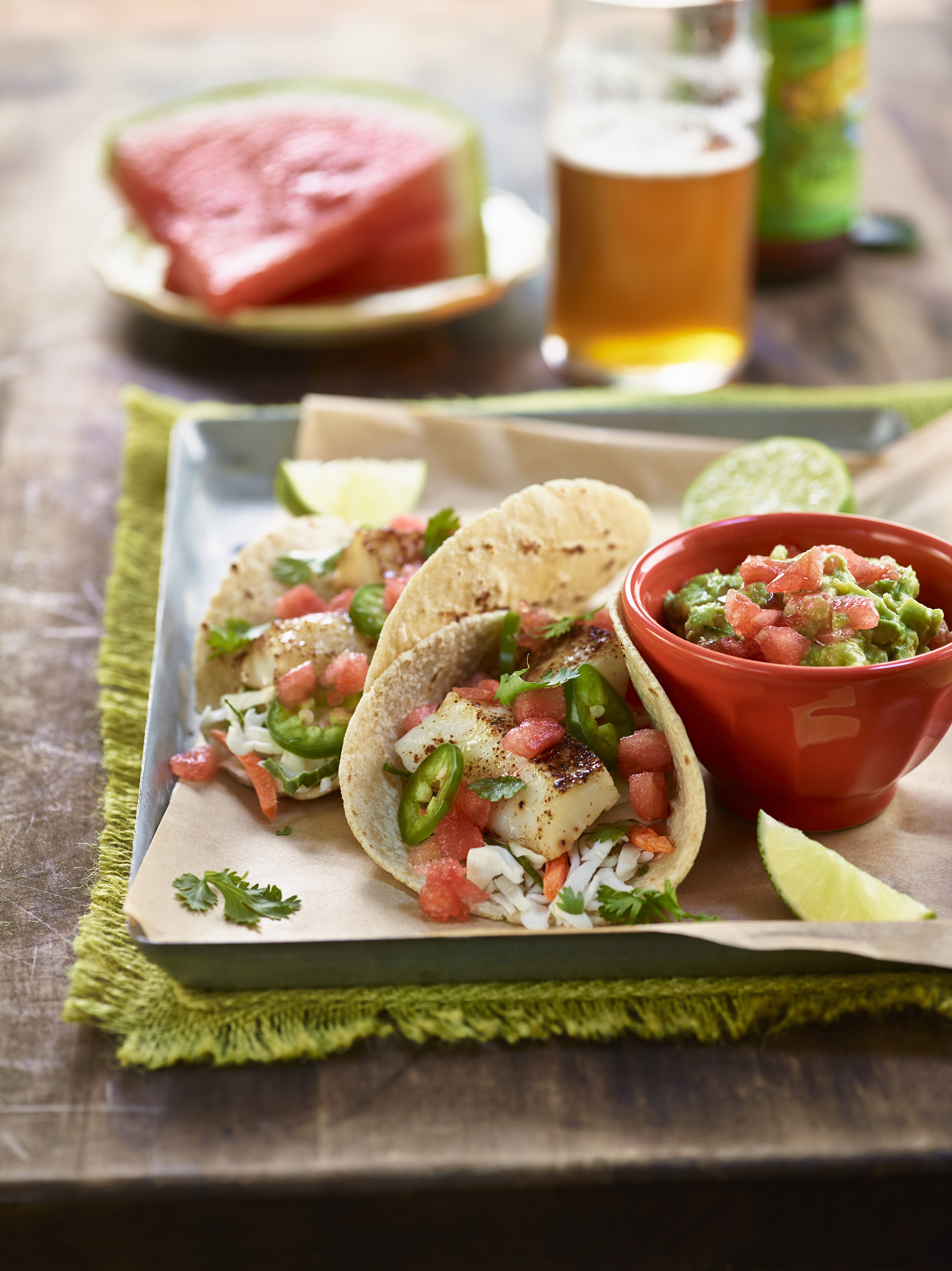 The tipping point of balance
Chef Hernandez explained the focus should not be solely on two ingredients working together in a single item. Cooks need to consider how those flavors tie into the entire application. "You can have a watermelon ghost pepper salsa which could be both super sweet and super spicey. Pair it with chips and you are all set. Then you can open a salsa bar. But, if you are building a taco or a breakfast burrito with avocado, the salsa is one component of the finished dish and not the hero," he said. "You want someone to say, 'The taco was delicious but that salsa was amazing.'"
Flavor-pairing tasting station and DIY hot honey
Offer students a single honey (clover, orange blossom, wildflower, etc.) for sampling, along with some (or all) of the following to try as flavor pairings. Instructors can also use diced watermelon for the experiment.
Avocados
Flaky salt
Pickled jalapenos (from a jar for convenience)
Greek yogurt
Dark chocolate
Cheese (from sharp aged cheddar to a "Blue-Brie")
Nuts
Bitter greens
DIY student hot honey
Provide each student with a ¼ cup of honey, demitasse spoons or whisks, and offer several different "heat" options – e.g., Dijon, sriracha, Tabasco, etc. Encourage students to create their own sweet-heat combinations. Serve with a plate of cheeses, bread, avocado or other fruit for dipping. Have students take flavor notes and share their creations and impressions with the class.