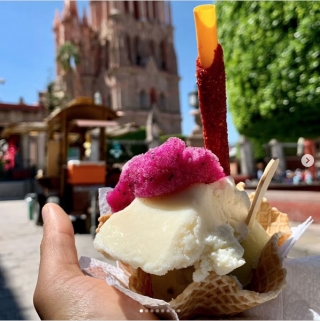 Forecasting Future Flavors
06 June 2022
Learn how McCormick For Chefs® embarked on a global adventure using culinary sleuthing to predict taste trends.
By Lisa Parrish, GMC Editor
Feedback & comments: This email address is being protected from spambots. You need JavaScript enabled to view it.
People are interested in knowing about the future now, before it happens. Whether it's forecasting the weather or the stock market, mention what you think will happen tomorrow and people instinctively tune in. If you ask McCormick For Chefs, the foodservice brand for McCormick & Company, Incorporated, what flavors will the future feature, they have a thing or 22 to say about it.
Since 2000, McCormick has published the Flavor Forecast® dedicated to connecting consumers and food professionals with flavors that delight the senses and bring eating experiences to the next level. The 22nd annual Forecast was released in April.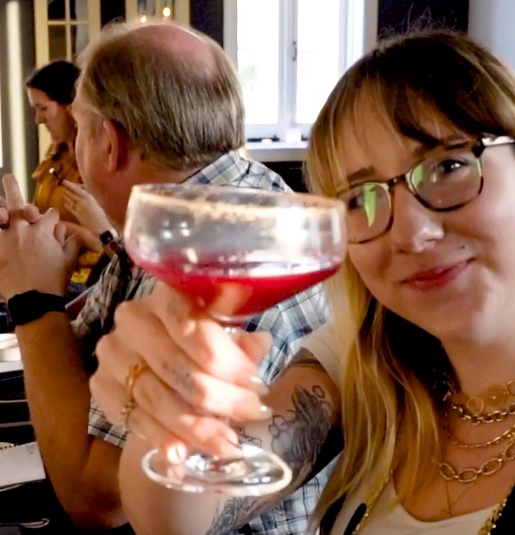 McCormick professionals do not consult a crystal ball or even tarot cards when determining upcoming trends. Instead, they use research, discovery, communication, experience and their taste buds to ferret out what's on the flavor horizon. Each Flavor Forecast requires a team of McCormick foodies working for a year to determine and compile the global flavor trends report.
Predicting the future of anything can be difficult, but McCormick has enjoyed Nostradamus-like success several times. The 2003 Flavor Forecast suggested that chipotle spice would become popular with cooks and has since seen at 2000 percent growth in Global Food and Drink Launches. Korean BBQ was featured in the 2012 edition and has since witnessed a 2,600 percent growth in Global Food and Drink launches. Last year's report listed underwater botanicals as a future trend and in two years it has witnessed an 850 percent growth in Google searches.
According to McCormick Executive Chef and Senior Director of Culinary Development Kevan Vetter, each Flavor Forecast predicts what will become popular in two to four years from the publication. "We look for high-level trends. We want to know how people eat in restaurants and at home on a large scale," he said. Chef Vetter describes the global adventure as culinary sleuthing.
The process starts with gathering a team of McCormick culinarians from around the world. This year's group consisted of 36 members. Chef Vetter said that one of the most important criteria for participation is that each person loves food, really loves food. Team members have various backgrounds from chefs to food scientists and come from diverse departments like food production to marketing and commercial.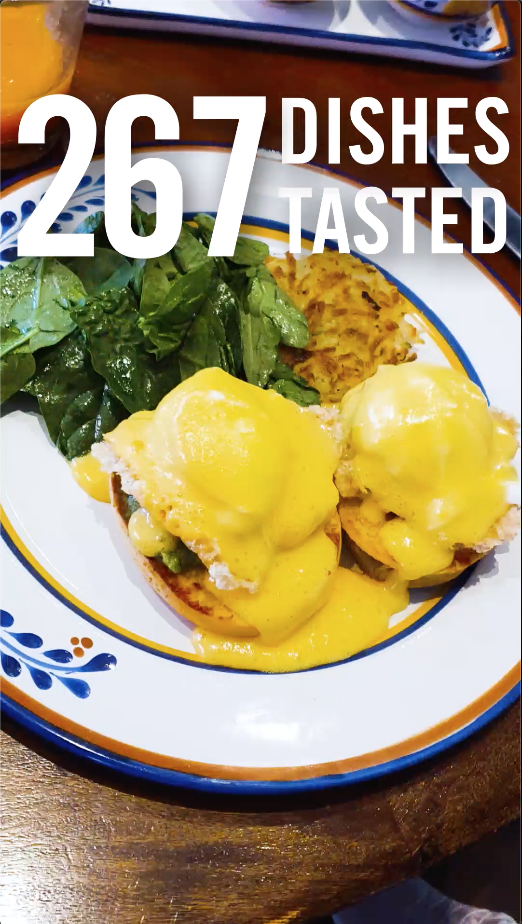 The flavor journey continues with conversations, chatting with global chefs, food historians and bloggers to hear first-hand what they were seeing, tasting and experiencing outside McCormick. The team members were divided into regional teams centered in London, England; Marseille, France; Singapore; Melbourne, Australia; San Miguel de Allende, Mexico; Toronto, Canada; and New York City/Philadelphia, U.S.
The teams tasted, photographed and recorded 371 flavors, which includes both food and beverages. "We want to hear from the rock stars that keep the (restaurant) lights on and bring joy to people. Those living it every single day. We want to listen and hear them speak," Chef Vetter said.
This part, "the discovery phase," is one of Chef Vetter's favorite sections "hands down." He explained, "This is such a learning process. It gets me out of my chair and into the kitchen. I love the continual learning and iteration."
Social media also plays a large role in discovery. Chef Vetter said that the teams use traditional and non-traditional data sources. "You can't overlook any data," he said. One example came from last year's report. Ube, a super-sweet yam from the Philippines, was not trending in any traditional data sources. However, the tuber on TikTok and Instagram recorded more than 55 million views. The brightly-colored vegetable made the cut in the Plants Pushing Boundaries trend from their 21st Edition.
After the initial flavor list has been identified, work goes into paring it down. A new, shorter list is examined by additional cross functional internal teams, as well as external food industry professionals. Finally, it's time to move the idea list from the industry into McCormick kitchens to develop new recipes featuring up-and-coming tastes.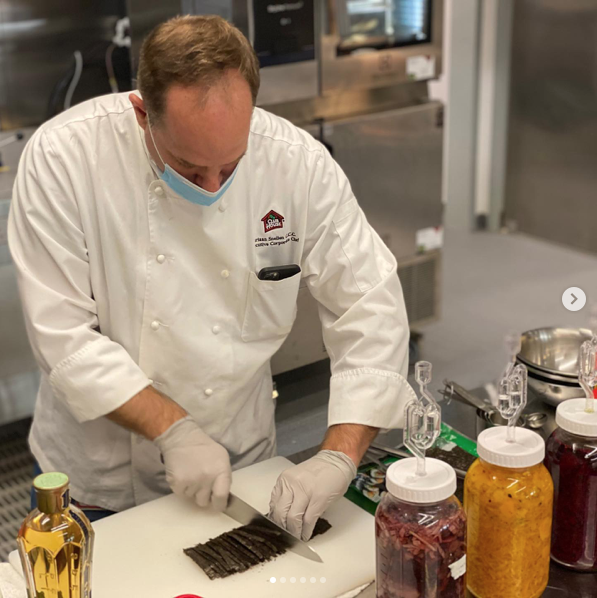 "For this Flavor Forecast, we created about 50 recipe ideas," said the nearly 25-year McCormick veteran. The expert chefs selected four recipes to virtually cook and taste with all regional teams. Themes and flavors were discussed and the final list emerged. It was during this nine-hour virtual workshop that the team whittled down ideas for various categories including appetizers, entrees, beverages, desserts and sauces.
Paring down the list is difficult, according to Chef Vetter. He recalled one recipe for fish stew from the Philippines was made with guava, which is sour and white in Southeast Asia. However, guava in the U.S. is sweet and pink. "We couldn't successfully execute the recipe and it didn't make it into the report," said the Chef.
This year's edition showcased a different approach, said Chef Vetter. The three identified trends were:
Time as a Luxury Ingredient
Food Stories
Plus Sweet
McCormick Senior Culinary Manager David Burnett explains Time as a Luxury Ingredient trend, "Since the dawn of cuisine and cooking, time has always been a recipe or dish's most important ingredient. Whether it's just five seconds over an open flame to add smokey notes or five hours of slow braising to achieve complexity and depth, time is the constant ingredient. In today's busy world, having the gift of time or wishing you had more time dictates our mealtime choices. Never has this idea of time as an ingredient been more relevant and top of mind as it is now." Chef Vetter added that through pandemic shutdowns, some people found more time to cook while many in the restaurant industry – at the same time - found they had less time with skilled labor shortages. Time as a cooking ingredient came front and center.
The Food Stories trend featured two female restauranteurs from Egypt and India. Both had compelling stories behind their food journey and how they elevated the flavor experience in their own ways. "These stories showed the power and influence of women in the food industry," he said.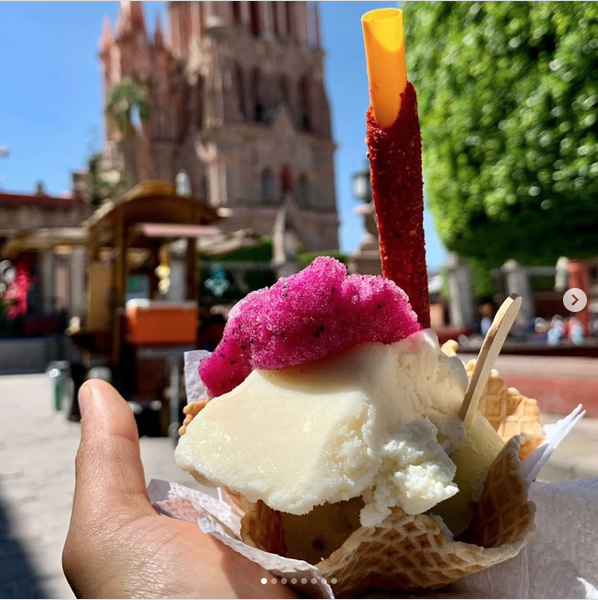 Finally, the Plus Sweet trend looks at how sweetness finds new dimensions through subtle and unexpected flavor combinations. Consumers are moving away from overly sweet tastes and incorporating a symphony of other flavors to achieve surprisingly balanced results.
Chef Vetter explained that the Flavor Forecast "at the end of the day is all about flavor." He and his team have already started on the 23rd edition. They are in constant pursuit of what's next in flavor.
Photos courtesy of https://www.mccormickforchefs.com/.