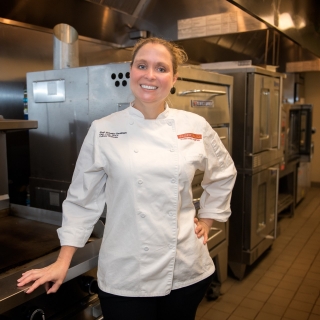 Using Brownies to Help Students Overcome Preconceived Notions about Healthy Eating
09 August 2021
Blind tasting gluten-free, sugar-free, egg-free brownies spark discussions about the benefits of modifications due to nutritional requirements.
By Dr. Jennifer Denlinger, CCC, CHEP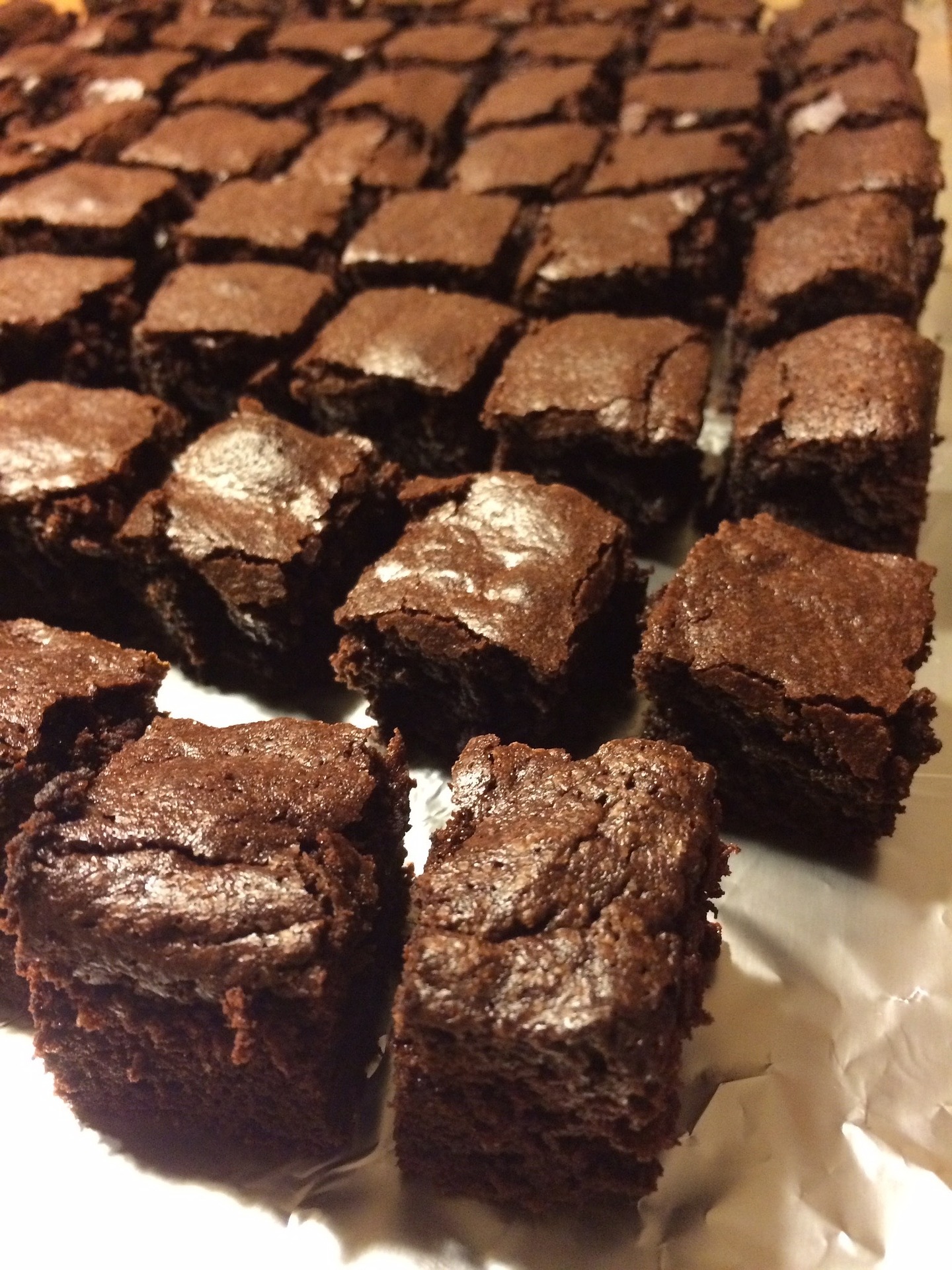 Students' fear of trying something unknown can be daunting. It can make things difficult when teaching about nutritional values, especially if they have preconceived notions of what "healthy food" tastes like. But as you already know, "healthy" can mean many different things to many different people.
I start the conversation with the activity of making brownies. The class is broken into seven groups. Each group receives a brownie recipe. These are very simple recipes that can be made in an 8x8 disposable dish and require very few tools and mise en place. They are given a time limit to get their brownies mixed and into the oven. I label each pan A through G, which corresponds to the recipe card. While the brownies are in the oven, students clean up (of course) and one student from each group calculates the recipe's nutritional value.
When the brownies are done, they are cut into small pieces and students can try a piece of each one. They get to guess which pan of brownies represented which recipe. The brownies in the lesson represent seven varieties: traditional fudgy, gluten-free, sugar-free, egg-free, vegan, no fat added, and no cholesterol/no saturated fat. I provide them with milk or milk alternatives if they wish.
We talk about which variety is their favorite and use the traditional fudgy brownie as a comparison. As a class, we compare the nutritional analysis of the brownies. I ask the question, "If the doctor says no more………. can you eat this product and enjoy it?"
Once we complete the brownie cooking lesson, the class then begins a recipe modification unit. They are assigned homework to modify their favorite recipe that has at least eight ingredients. It can be from the textbook, online, their grandma, or wherever. The homework requires them to choose at least three modifications to make to the recipe. Or, to add to the suspense, have them draw three dietary modifications from a pile. They must then make the changes to the recipe and justify their decisions. This is also great as a group project and presentation.
Here is another example of how I teach modifications. I have the class cook a Chicken Parmesan recipe and we talk about how to make it "healthier" as a group-think exercise. I remind them, would you rather have one of the modified brownies we had today or no brownies at all!
Instructor attachments:
---
Chef Jennifer M. Denlinger, PhD., CCC, CHEP, is the Culinary Management Program Department Chair at the Poinciana Campus of Valencia College. She is also the vice president of ACF's Central Florida Chapter. Additionally, Chef Denlinger earned the 2020 Innovation Award, sponsored by CAFÉ and the Idaho Potato Commission, for a creative escape room based on safe food handling procedures.