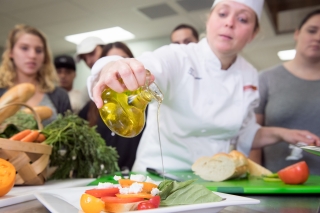 Learning proper measuring techniques helps perfect baking formula accuracy and finesse.
By Dr. Jennifer Denlinger, CCC, CHEP
Feedback & comments: This email address is being protected from spambots. You need JavaScript enabled to view it.
Baking requires accuracy, finesse and time. For some individuals, it is quite a different culinary ballgame.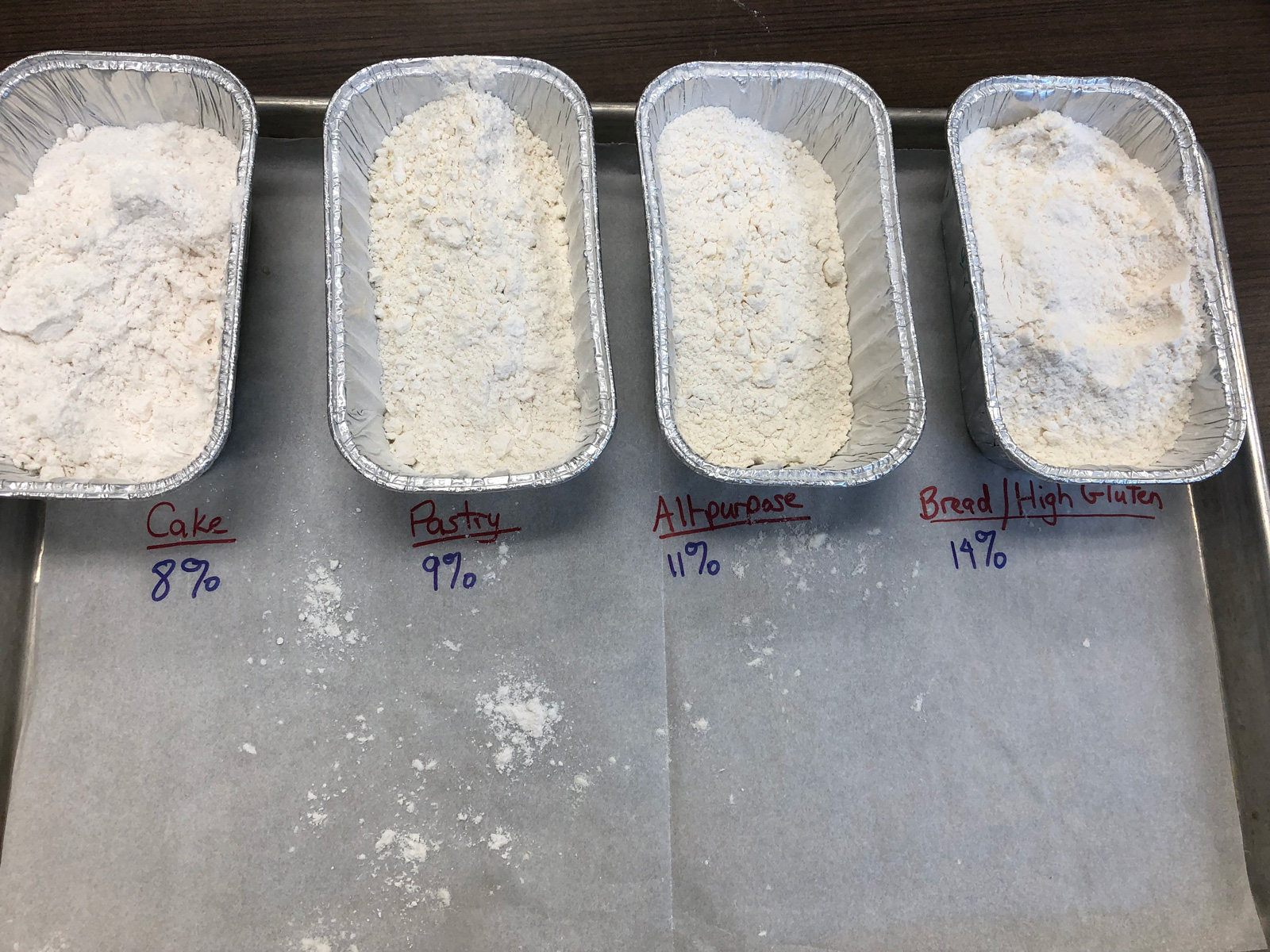 Explaining "the why" behind the preciseness of measurements is a good way to help students avoid mistakes when making formulas. Here is a great activity that helps students grasp why measuring precisely is imperative and why weight is the best measuring method.
For this activity, you need all the "white wheat" flours in your kitchen. I use all-purpose, cake, pastry, and high gluten flours. The first assessment is noting the differences in weight when using various measuring methods: scooping, packing, sifting first and spooning.
The goal is to get the accurate weight of all four types of flour. Students test their accuracy in spooning and leveling their cup of flour and comparing it to what the flour should weigh. I have them compare their measurements using the "Book of Yields" correct weight. You can divide your students into teams or they can do the activity individually.
I also use this activity as an opportunity to help students identify and label different flours. We talk about the protein percentage in the flours and how the bleaching process can alter the flour's state. (Unlabeled flours are on the Product ID test at the end of the semester).
It is important for students not only to be able to identify flours by site and touch but also to know their strengths, which I teach them by hand testing the flour. The less protein in the flour, the more it will clump together and hold its shape when a handful is squeezed. Since every brand is different, the best thing to do is just show them yourself. In my classroom, the cake flour is the whitest and the high gluten flour is slightly off white. I squeeze in the hollow of my hand a bit of both flours to show them the difference in consistency and how they retain their shape or fall apart. The students all have the chance to do it (from the demo set- not the bins) and they also learn how to identify the unlabeled flours for their Product ID test.
Attachment:
Flour Test Activity Sheet
---
Chef Jennifer M. Denlinger, PhD., CCC, CHEP, is the Culinary Management Program Department Chair at the Poinciana Campus of Valencia College. She is also the vice president of ACF's Central Florida Chapter. Additionally, Chef Denlinger earned the 2020 Innovation Award, sponsored by CAFÉ and the Idaho Potato Commission, for a creative escape room based on safe food handling procedures. She also earned the 2021 Green Award sponsored by the United Soybean Board and was runner up in 2021 for the Postsecondary Education of the Year sponsored by Sysco Corporation.