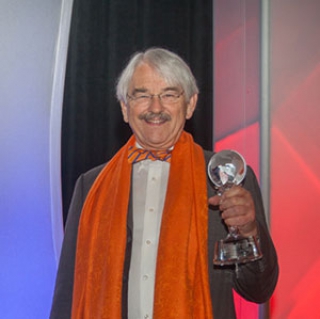 Reflection and Gratitude as Professional Development
05 May 2017
How pausing and reflecting can replenish a person's energy and spirit.
By Dr. Fred Mayo, CHE, CHT
Last month, we reviewed three categories of development – personal, knowledge and skills, and general – while listing a number of activities. As teachers and role models to our students and colleagues, we make a difference not just to us but also to others in what we do and how we do it. This month we will discuss two other aspects of professional development.
Reflection as a Discipline
As teachers, we adopt new teaching strategies when we hear or read about them. Many of us try these new ways to reach individual students. Sometimes they work and sometimes they don't. I am sure I am not the only one who has tried an exciting new idea that became a total flop. That does not mean I don't try again and again. That is part of why many of us are teachers! We want to help our students learn the material and become better professionals. Why else would we spend so much time and energy on our subjects, our facilities, our programs, our curriculum, and our students? We also spend a lot of time giving back to our local communities and making – yet again – another wonderful dinner, banquet, or party, sometimes because it keeps us fresh and sometimes because these events give us another chance to involve students.
Given our commitment to our profession and the many things we do, some may feel we do not have enough time to stop and reflect on what we are doing. However, we need to contemplate what we did, what worked, what did not work, and why. As John Dewey said, "We don't learn from experience, we learn from reflecting on it."
We are better teachers for stopping and thinking about what worked and under what conditions. It also has made us better friends, parents, husbands, wives and partners. Imagine what our personal lives would be if we did not stop to notice that we made a mess (because of what we said or did) and then apologize to make it right!
Pausing and reflecting on what we do and how much we learn can be refreshing – consider it to be a Coca Cola ad slogan for professional development. This is a gift we can give our students, colleagues, and ourselves. You don't need a journal or a fancy set of rules. It is just a matter of stopping and thinking about what just happened and how you could have done it differently.
Practicing Gratitude
Another aspect of stopping and thinking involves giving thanks. We can expand our perspective and increase our vision of what we are doing when we recognize the joy in our lives. I find that practicing an attitude of gratitude and reminding myself of how lucky I am makes a huge difference in my life. I have made it a daily activity. I think about some of the opportunities I have been given by working at Empire State College, The Culinary Institute of America, New York University, and my own business as an entrepreneur. I would never have met the wonderful people, participated in so many exciting activities, or grown as a professional if I had not been in those situations.
Other days, I feel blessed to live in a lovely home with a view, to have two wonderful children, both happily married, and seven magical grandchildren. Several of them have even come to live with me. It was amazing to get to know them in another way when they were adults pursuing their careers. Most grandparents – and especially single ones – do not get that gift of special conversations and hanging out.
To make this work, however, requires a commitment to practice an attitude of gratitude. It involves pausing to consider how lucky we are and how blessed we have been. And doing so helps me savor the quiet moments while it also gives me more energy to do more for others. As Archbishop Desmond Tutu said, "Ultimately, our greatest joy is when we seek to do good for others."
Summary
Enjoy the spring weather and try pausing here and there to savor your personal and professional life. It may help you recover the wonder and refresh your perspective. Next month, we will talk about another aspect of professional development – how helping others becomes part of our professional growth. If you have suggestions for other topics or teaching practices you want to share, send them to me at This email address is being protected from spambots. You need JavaScript enabled to view it., and I will include them in future Mayo Clinics.
---
Dr. Fred Mayo, CHE, CHT, is retired as a clinical professor of hotel and tourism management at New York University. As principal of Mayo Consulting Services, he continues to teach around the globe and is a regular presenter at CAFÉ events nationwide.