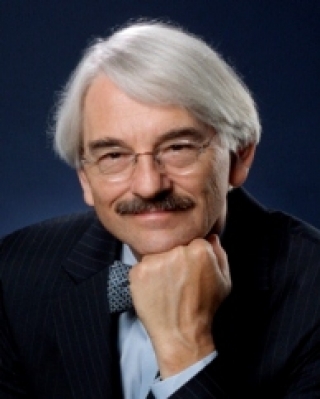 Mayo's Clinic: Doing Something Different as Teachers
23 September 2015
Give yourself permission to do what YOU want to do in your teaching. Doing so will ensure you don't have ideas left in your teaching bucket list when you change careers or retire. 
By Dr. Fred Mayo, CHE, CHT
For the last several months, we have been discussing mise en place—all three dimensions and ways to encourage students to make that concept an essential element in their personal and professional lives. This month, we will focus on what we can do differently in our professional lives this coming year.
For those of us who do not teach every month of the year—and that group is decreasing in size—summer can be a time of reflection and renewal. For those who continue to teach during the summer, the change in weather and rhythms and conferences like the Café Leadership Conference in June stimulate us to think about our career as professional teachers.
A New Perspective on Our Bucket Lists
The concept of bucket lists—things we want to do before we retire or before we leave this earth—has been growing over the last 10 years. Mostly, the discussions focus on travel and visiting places. However, the idea can also be used to think about teaching. Is there something you want to do as a teacher, but have not yet done, before you retire? Are there some teaching activities you want to try? Some books you want to read and apply to teaching? A new evaluation strategy? A way of operating a flipped classroom? A new structure for demonstrations? A new approach to field work? Some online teaching? 
If there is, take some time to think about your idea, record that idea and write about it. Think about it daily and imagine what it would be like to try out this new teaching strategy or group activity or way of working with students. Think about why you want to do it and what will be the result of trying it and then find a way to do it—both how and when.
Then make a plan, even a rough and ready one that does not include all the professional steps of SMART—specific, measurable, achievable, realistic and time based—to implement this new practice. And consider how you want to evaluate it or record it for the future or how you might share it with colleagues.
The more you think about the new practice in detail, the higher the likelihood that you will actually try it out
Examples
Some faculty members have decided to reorganize their teaching and operate a flipped classroom in which the activities take place in the classroom setting—what we always did in culinary arts—with listening to lectures (recorded), reading and watching videos done outside the classroom. Others have moved some of their teaching into an online format, created a fully online course, developed self evaluation activities for students, redesigned rubrics, photographed culinary techniques and food presentations to use in teaching, or integrated the new simulations and technology for teaching culinary arts into their teaching.
The possibilities are endless; give yourself permission to do what YOU WANT TO DO as a way of ensuring you don't have ideas left in your teaching bucket list when you change careers or retire. 
Summary
Thank you for reading this column on honoring your teaching bucket list. Next month, we will start to discuss strategies to address the challenges of teaching online. 
If you have suggestions for other topics or teaching practices you want to share, send them to me at This email address is being protected from spambots. You need JavaScript enabled to view it., and I will include them in future "Mayo's Clinics."
---
Dr. Fred Mayo, CHE, CHT, is retired as a clinical professor of hotel and tourism management at New York University. As principal of Mayo Consulting Services, he continues to teach around the globe, an