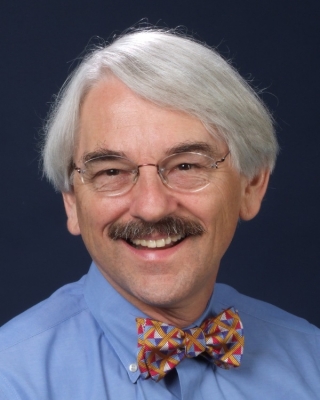 Using Zoom to Manage Personal and Professional Lives
02 November 2020
Helpful tips to stay organized, grounded and efficient when using Zoom in this new instructing reality.
By Dr. Fred Mayo, CHE, CHT
For the past several months, we have discussed ways to use Zoom in teaching; this month, we will review strategies to manage our personal and professional lives with Zoom meetings and appointments.
Keep organized
Many of us find Google or Outlook calendars to be productive tools to keep us organized. Reminders can be set to make a noise a half hour before a meeting or planned activity. You can book appointments, planning sessions, work time, and structure your activities any way you want.
If you work as part of a team, you can also share your calendar with others so they can set up meetings more easily. Zoom also does this task for you. If you send a notice of a Zoom call or receive one, it automatically adds it to your calendar which saves time and decreases repetitious work.
When using a software program to keep your schedule, don't forget to block time for reading, class preparation, evaluating student work, and creating documents. It can provide some relief from getting over-scheduled into Zoom calls during the workday.
Manage daily Zoom fatigue
One of the challenges of teaching remotely or mostly, if not entirely, online is the regular practice of sitting in front of a computer and paying attention to the screen. In teaching classes, we use a lot of energy paying steady attention while delivering our lectures with excitement and clarity and facilitating the discussion. We don't have the ability to scan the group – we only see each individual image – and if you have a large class, you have to keep moving back and forth between screens. Zoom also provides no opportunity for informal conversations with students before class.
One way to help with the drain of energy required for focus is providing time before the class starts by opening Zoom or Blackboard (or another software program) 15 or 20 minutes early for socializing and checking in. Providing time on Zoom afterward helps you answer student questions that often happen at the session's end.
A second strategy is making sure you stand up and move around after sitting for long periods and talking to your students. Some programs freeze if you move too much and we are often stuck in our chairs while we are used to moving around the classroom when lecturing. Therefore, plan some movement to keep your energy flowing.
If you are in a meeting and not teaching a class, you always have the option of blocking the video camera on your computer – either by using that function on Zoom or by placing a napkin or handkerchief over the video camera. Either way, no one can see you and it gives you a chance to respond non-verbally to what you are hearing. It also allows you to take notes, handle other work, and answer the phone if you are muted. Although you may not want to use these options often, they can be a relief if you are feeling stressed and pressed to accomplish certain tasks.
Normal meetings don't allow you this kind of privacy – or ability to do something else while listening to the conversation. Sometimes, I find myself standing up to stretch, finding a file, or locating a book while the discussion proceeds. I did not have that luxury in the pre COVID-19 period since most meetings used to be in conference rooms. I have also found myself researching on Google since the camera remains focused on me while I am doing something different on the monitor.
Zoom for short one-on-one calls
One advantage of having Zoom and learning to use it proficiently means you see the persons with whom you are talking. Zoom provides an efficient way to have a short conversation with a colleague, friend or industry professional. If you are not able to host meetings, you can set up meetings on the spur of the moment. Often, they are very productive since you can see the other persons and remember you are working with human beings, not just images. They also save time compared to typing everything out and then waiting for a response. Chatting on video can make a real difference in efficiency and effectiveness.
Zoom meetings also make the advising process easier and more efficient since you can both work with a common document such as an upcoming course list or a permission slip needed for a specific course or program of study. You can also see the student's non-verbal reaction to questions you ask and comments you make.
Watching yourself on Zoom
Another way to make using Zoom more productive involves not looking at yourself too closely during classes or meetings. We don't usually see ourselves when we are teaching a class or in a meeting; we see other people but not ourselves. Watching yourself can use up a lot of energy and keep you from focusing on the class topic or meeting agenda. In regular classroom teaching, we rarely see ourselves when explaining ideas or demonstrating techniques. Instead we focus on faces and students' non-verbal behavior. Zoom has made many of us more attentive to how we look and whether we smile, often to the detriment of our comfort in the classroom and effectiveness as teachers.
Summary
I hope these suggestions are helpful in keeping sane and smart during this new teaching reality. For more information about teaching with Zoom, check out Zoom in on Top Teaching Strategies Part One, Zoom in on Top Teaching Strategies Part Two, and Helping Students Combat Zoom Fatigue. If you have comments or corrections about these tips or suggestions for other topics or online teaching practices you want discussed, send them to me at This email address is being protected from spambots. You need JavaScript enabled to view it., and I will include them in future Mayo Clinics.
---
Dr. Fred Mayo, CHE, CHT, is retired as a clinical professor of hotel and tourism management at New York University. As principal of Mayo Consulting Services, he continues to teach around the globe and is a regular presenter at CAFÉ events nationwide.